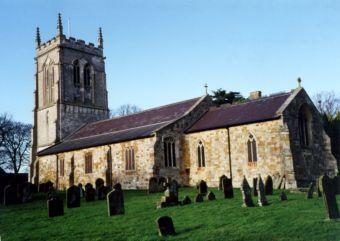 WELCOME TO TETNEY
Tetney is located on the A1031 Cleethorpes to Mablethorpe road approximately 6 miles south of Grimsby and 8 miles north of Louth. The village includes the hamlet of Tetney Lock to the east and situated on the Louth Navigation Canal.
The population based on the 2011 census is 1725.
Village facilities include a primary school, the Plough Inn public house, fish and chip shop, village shop, golf club, Wesleyan Methodist Chapel, church and village hall. The Parish Church is dedicated to St Peter and St Paul, it was completed in 1363 although a doorway from a previous church built on the same site dates back to 1280.
On the road to Tetney Lock there is an oil terminal which stores oil for the Humber Refinery. Oil has been delivered via the Tetney mono buoy since 1971.
To the south of the village are the Tetney Blow Wells, run by the Lincolnshire Wildlife Trust and a SSSI. The Blow Wells are artesian springs flowing from the underlying chalk aquifer through the boulder clay to form a series of pools which supplied a water cress farm from 1948-1961. The reserve is also the home to the Cardinal beetle and the Daubenton's bat or water bat.
On the edge of the village is the site of the former Marconi Beam Station, a major part of communication history as the first radio link between the UK and Australia was established from here. Only the bases now remain surrounded by square wooded areas on the approach into Tetney from Humberston. The original administration buildings are now used as light industrial units.